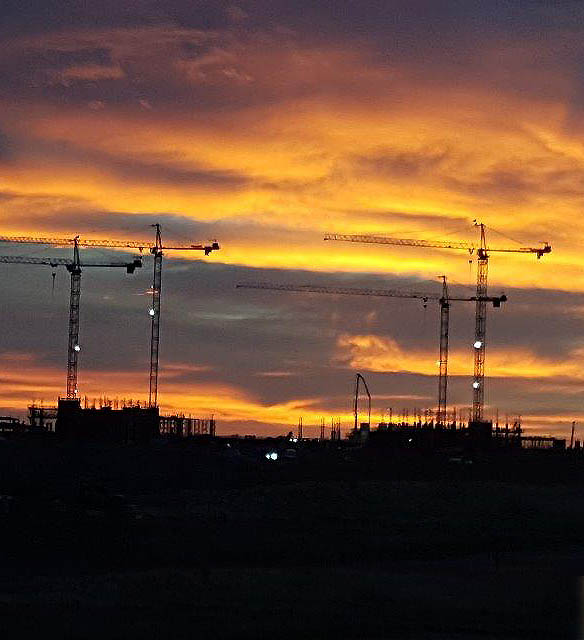 As we all know, some people are very successful with their careers by continuing their post high school education through college. CITC serves the needs of people that do not want to follow the traditional high school to college path.  They also serve the needs of anyone who wants to work this their hands and isn't interested in a desk job. An apprenticeship education in the skilled trades at CITC can lead to a terrific lifetime career in the construction industry.
Consider the following benefits of attending CITC when advising your son or daughter or students in the pursuit of a rewarding career in construction.
CITC students earn while they learn.

Earn income from their fulltime day job
Learn their skilled trade in their 3-4 year apprenticeship during night classes

The vast majority of tuition is paid for by the construction company that employs the student.
CITC students avoid the $100,000 + traditional college bill.
CITC provides one to one individual career guidance and training to its students – they help their students identify their particular occupation of interest and helps their students secure full time employment while attending CITC.
Students complete their CITC education with hands-on specialized training in the field/occupation of their choice – with no student loans to pay off.
CITC is very accommodating to students' needs because they understand the barriers and challenges some students have. The CITC staff works hard at overcoming the various challenges their students face and they lead them to a great career in construction.
CITC provides its students with a support system of staff and instructors with real world experience and a real passion for the skilled trades they teach.
CITC is accredited through the Emily Griffith Technical College and the US Department of Labor Office of Apprenticeship Training and utilizes the National Center for Construction Education and Research Curriculum.
CITC sends their graduates into a high-demand field – 30,000 additional employees are needed in the construction industry in Colorado through 2023.
We urge you to advise your son or daughter or your student to check out the world of opportunity that CITC offers.